The harvest at Domaine Vayssette
Only put in the basket what you could eat
this is the motto of the grape pickers at Vayssette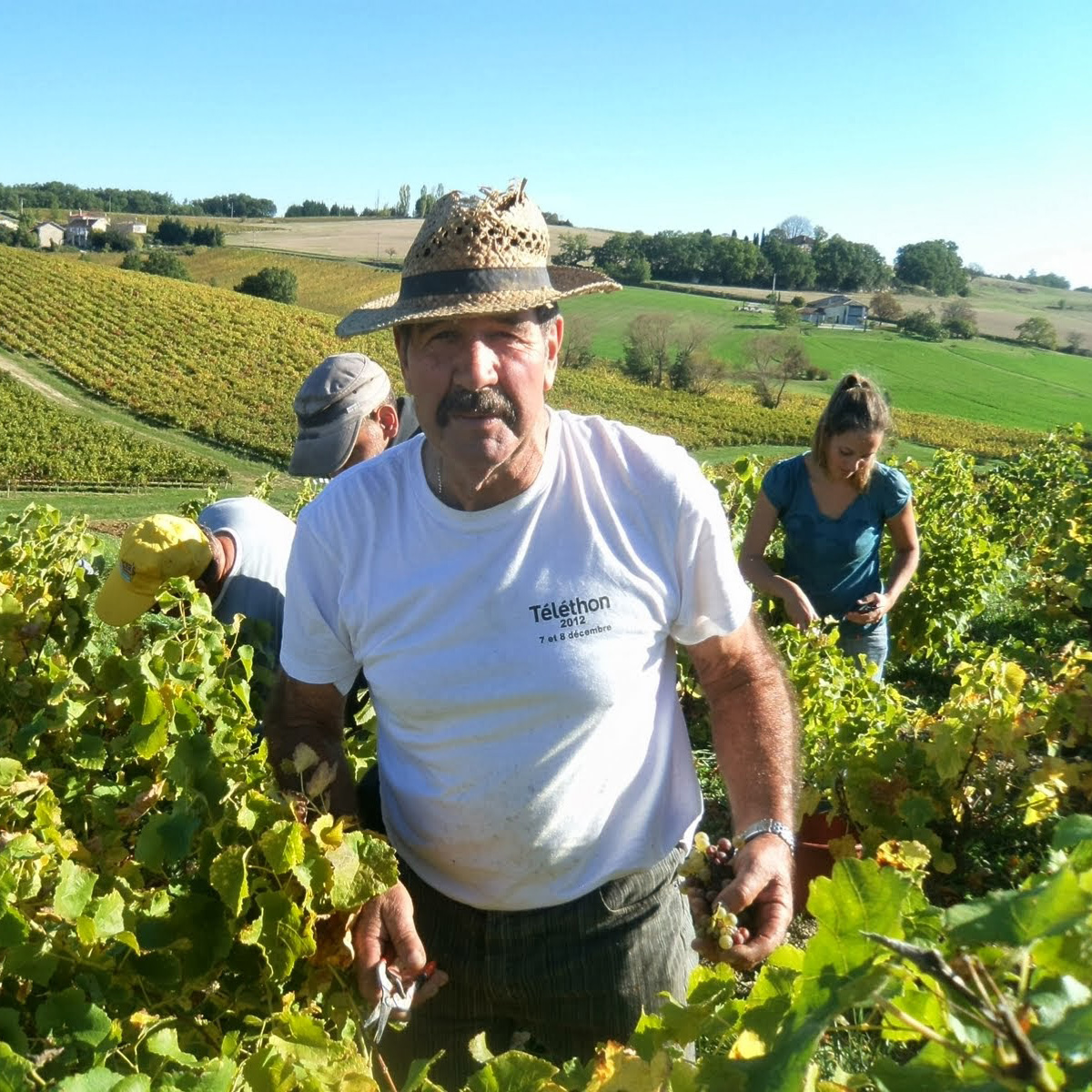 Why hand-picking?
For obvious reasons of quality, hand-picking allows us to sort the grapes (see 2nd photo on the right) and to pick only those bunches that are mature, healthy and concentrated.
The harvest is done in a cheerful atmosphere, with about twenty pickers whose only motto is "Only put in the basket what you can eat".
Picking the grapes by hand makes it easier to work in the cellar and also allows us to have long vatting times without extracting bad flavours.
For the late harvest, we visit the same plot several times. The first time to remove the leaves and pick up the large bunches. Then, depending on the season, 3 or 4 passages are necessary.
During these passages, we only pick up the grapes or parts of the grapes that have wilted and are sometimes affected by noble rot. This dear fungus, the botrytis cinerea, which gives us all those candied notes so popular in late harvest wines.