Shipping and handling charges
of Domaine Vayssette's Gaillac wines
If you are looking to receive Domaine Vayssette Gaillac wine directly to your home, no problem, we take care of everything!
Shipping:
Minimum delivery of 6 bottles.
Possibility to mix and match in the boxes.
The shipment is made upon receipt of payment
Payment:
By cheque, credit card or bank transfer
IBAN : FR76 1120 6200 0426 1096 1110 043
BIC:AGRIFRPP812
Receipt of parcels:
Packages must be checked upon receipt. In case of problem (breakage or missing package), make written reservations on the transport slip and send us the claims within 48 hours. A complaint without written reserves cannot be taken into account.
Transport rates:
for 6 bottles: 26 euros
from 12 to 24 bottles : 27 euros
from 25 to 36 bottles : 35 euros
from 37 to 48 bottles: 39 euros
from 49 to 59 bottles: 47 euros
Free delivery from 48 bottles in the Tarn and neighbouring departments.
Free shipping from 60 bottles onwards for other departments (Metropolitan France)
For all other shipments, please contact us.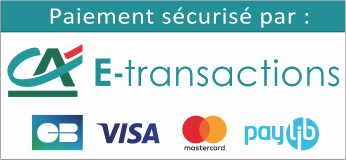 Secure payment
Domaine Vayssette uses a secure payment system that complies with SSL standards, the safest and most widely used encryption protocol. Your bank details are directly encrypted and routed to our bank payment organisation, Crédit Agricole, without passing through our site.
We therefore do not store any banking information.
Furthermore, Domaine Vayssette has chosen the 3D SECURE payment option!
The VISA and MASTERCARD networks have developed the 3D Secure standard to protect you against fraudulent use of your bank card when you make a purchase on the Internet.
So, when you make a payment on a website displaying the logos "Verified by Visa" and "Mastercard Securecode", you enter as usual the following information logos, you enter your credit card information as usual.
You are then redirected to your bank's website where you are asked to authenticate yourself in order to validate the payment.
Your bank verifies that you are the legitimate cardholder.
Depending on the bank, this code may vary, you may be asked for your date of birth, your maiden name, or an authentication code transmitted by your bank.