The Domaine Vayssette botanical trail
In the heart of the valley or on the hillsides, the botanical path will allow you to walk through the vineyards of Domaine Vayssette and discover the flora that surrounds it ...
The domain …
Domaine Vayssette is located in the Gaillac appellation. The 26 hectares of vines are ideally planted on the southwestern slopes, and take root in clay-limestone soil.
For three generations, the winegrowers of the Vayssette family have cultivated their vines with passion, while respecting and preserving this land which is dear to them.
This is why today, the Domaine team has decided to set up a botanical trail, intended to educate young and old alike to the world of vines but also to the flora that surrounds it.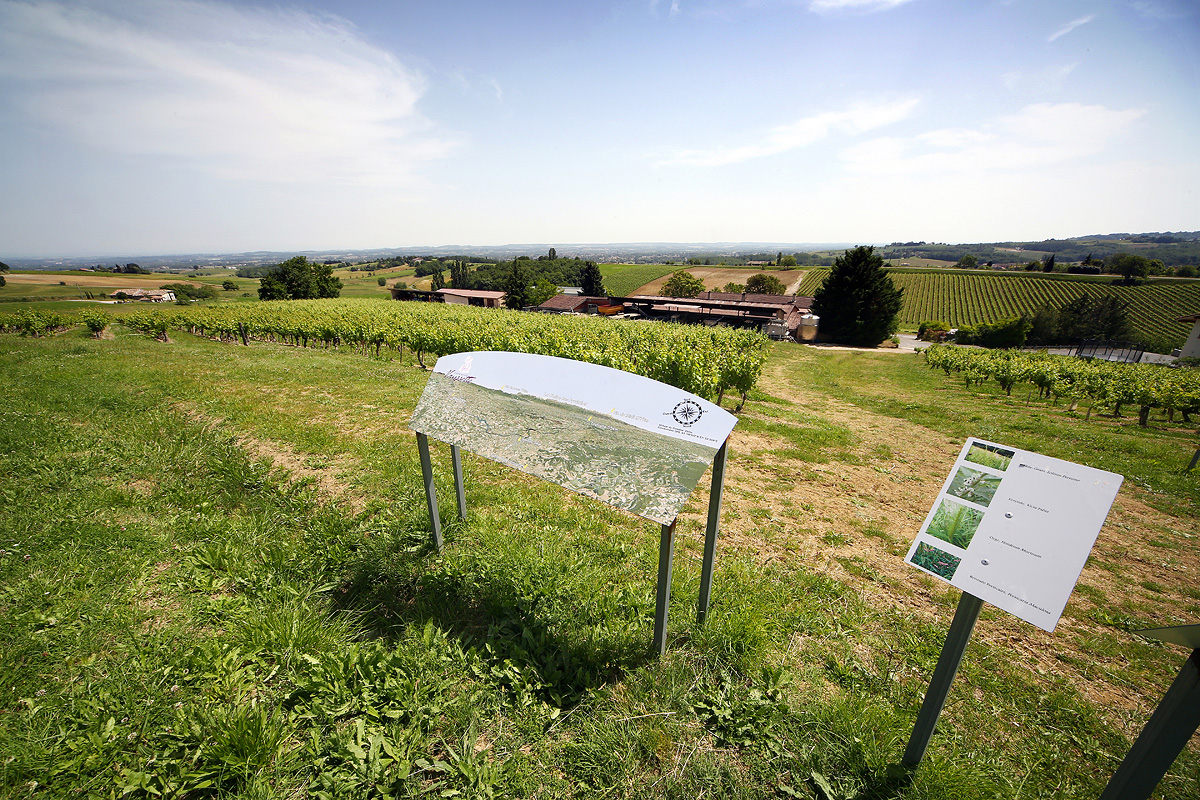 Two adapted circuits ...
So that everyone can fully enjoy the trail, two routes have been made. For the more courageous, the long path (2.5 km), which follows the ridges to go a little further to throw itself into the valley.
For a fun and educational walk with the family, the short path (1.5 km) is ideal. These two routes will allow you to understand the vineyard from a new angle and will introduce you to all the plants that enrich these lands.