Winemaking at Domaine Vayssette
Respect for the terroir and the grapes
In the winery, it is the incoming grapes that are of most important!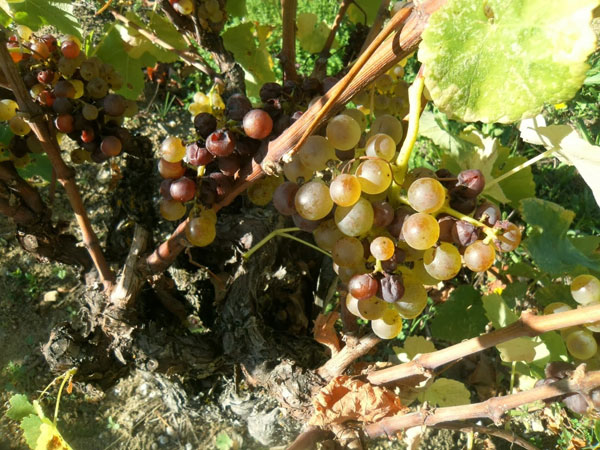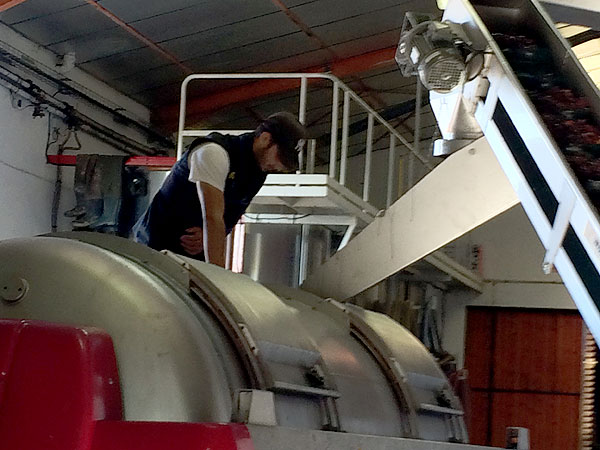 Only a mature, healthy and concentrated grape can give a quality wine. To achieve this, all the work done beforehand: de-stemming, green harvesting, leaf removal and above all manual harvesting will allow us to obtain a quality grape.
Patrice Vayssette, assisted by an oenologist, will do everything possible to extract the potential of the grapes, to refine it during the maturing process and to preserve it until the bottling.
For the whites, we work at low temperature to preserve the maximum aromas of the grapes. Today, we are equipped with stainless steel vats with temperature control and cooling circuits. Some of our whites are fermented in barrels with regular stirring*.
For the reds, we de-stem* and crush* the grapes before vatting for a fairly long maceration of 18 to 25 days, depending on the desired product. The longest macerations are done on Syrah and Braucol, grape varieties that give us a lot of colour and substance. These same grape varieties are then matured in vats or in oak barrels, depending on the vintage, to stabilise the wine and give it extra complexity and richness.
Our aim is to make wines with a minimum of inputs - no chaptalisation*, no artificial tannins, very little yeast, a minimum of sulphur, close to the specifications of organic farming.
Our wines often have a slight deposit as we only use light filtration and little or no fining*.
Vocabulary:
Bâtonnage (stirring of the lees): principle that allows the lees (dead yeast deposits, pulp, etc.) to be put back into suspension.
Stalk removal: the principle of separating the stalk (the structure of the bunch) from the grapes.
Crushing: the principle of bursting the grapes without crushing the pips. This optimises the surface of the skin in contact with the juice, which facilitates the extraction of tannins, colour, etc.
Chaptalization: Principle of adding sugar to increase the degree of the wine.
Sticking: principle that allows particles to precipitate to the bottom of the tank.